The Northern Spirit Light Show Christmas Season tradition continues. The Peace Draft Horse Club are pleased to present the return this seasonal favorite being held at the Evergreen Park facilities in Grande Prairie, Alberta.

There are returning light favorites as well as some new custom built displays created by local businesses, families, and clubs. We look forward to continuing this seasonal favorite as we continue to grow over the next few years. Come out and see the largest light display in the area!

The Northern Spirit Light Show committee is a comprised completely of volunteers. We would not be able to make this show a success without the help of our volunteers and sponsors. If you are interested in being involved in our 2017 show as a volunteer or a sponsor please contact Kathy at 780-512-7555 or Cheryl at 780-831-8558.
If your group or organization would like to be considered for receiving a charitable donation please CLICK HERE.



















































The 2018/19 Light Show starts November 16th and is then open every Friday, Saturday and Sunday until December 2nd. Starting December 7th, we are open every night from December 8th through December 31st except December 25th.
Please note there is no walking on our lightshow trail. Please remain in your vehicle while on the trail.
6pm-9pm on wagons
6pm-10pm for vehicles
Admission Rates
Wagon Rides: $5/person
10 & Under Free
Vehicles: $15/vehicle
Food bank donations graciously accepted
Thank You to our 2017 Sponsors
Finning
First Choice Electric
Fosters Seed
Friends of Kimble Racing
Fulcrum Group
Garry Wilson Trucking
Gateway Sunrooms and Shades
Giant Tiger
Gordon & Sheron Hughes Family
GP Alliance Church
GP Stompede Association
Grande Casing Services
Grande Prairie & District Victim Services
Grant Production Testing
Greg Shillington Realty
Guerin Family
H & M Meats
Happy Trails RV
Jacklyn Tiedemann
Jason Scott
Jiffylube
Junction Point Physical Therapy
Kaynic Construction
Keddies
Kimble Bros,. Trucking (2004) Ltd.
Kin Club of Grande Prairie
Klean-Rite
Knoblauch & Associates Insurance Service
Kyle & Michael Bidewell
Lantech Services
Larka Family
Led Service
Lefty's Bezanson
Lillian Davis/Shirley Fletcher
Lofstrom Family
Lois Kurlovich
Lorne's Bobcat Services

Manufactured Homes AB
Marshal Petroleum Ltd
Maximum Tank Rentals
McGovern's Campground
McGovern's RV
Miles Family
New Horizon Co-op
Nitehawk Recreation Area
Norbord
Northern Horizon
Northern Mat & Bridge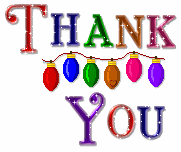 Pat Rogne & Kathy Milton
Pathmaker Services
Peace Country Sun
Peace Draft Horse Club
Perfection Backhoe
Prairie Coast Equipment
Q99
R & R Power Vac
Reach FM
Realty Executives Northwest
Rentco
Richard's No Frills
Ritchie Bros. Auctioneers
Rocky Mountain Equipment
Ron & Cheryl Kimble Family
Royal Bank of Canada
Royal T Equestrian
Sand Source Energy
Save On Foods
Sean Gillis – Remax
Service Plus Inns & Suites
Servus Credit Union
Sexsmith Seed Cleaning
Shauna Murphy
Shawn Boissonnault
Smokey Heights Consulting-
Tom & Janet Pealo

Stringam LLP
Sunburst Graphics
TD Canada Trust
Team Lund Realty
Terry Vavrek
Theresa Callioux Realty
Tinman Trucking
Tiresmith Inc.
TOPS AB 3055
Town of Wembley
Tuk a Toy

Visa Truck Rentals
Wapiti Gravel Employees' Association
Wapiti Gravel Suppliers
Wayne Drysdale
Wendy & Kevin Hughes Family
Windsor Ford
YL Country
2 Day FM
3-D Charities
Aaims Logistics
AB Tourism
Alberta Summer Games
All Peace Petroleum
Angie & Darrel Erickson
Arctic Crane Services
ATA AB Teachers Trumpeter #26
ATB Financial
ATB Investor Services – Charlotte Penson
Bank of Montreal
Baron Oilfield
Bear Creek Maintenance
Belterra
Bernie & Sandy Krahn
Big Country 93.1 FM
Bluewave Energy
Bonnie's Onsite Safety
Brenda Ricard
Buck a Roo Catering
Canfor
Carol Huber
Centrewest Envirowash
Christie Barlund
CIA Solutions
City of Grande Prairie
CJXX
Clairmont Gas & Groceries
Colette Marcotte
Country Pump Out
County of Grande Prairie #1
Crazy Horse Liquor Store - CLAIRMONT
Creative Arts Center
Culligan
Cygnet Dental
D&E Recyclers
Daily Herald Tribune
Deborah Langford
Dobko Wheaton Law
Don Whiteford
Donnybrook Farms
Douglas Lake Equipment
Dr. Graham Dawdy Family

Dwayne Hommy Trucking
Encana
Evergreen Park

​​​​​​​​​​​​​​​​​​​​​​​​​​


We dedicate this season to all the loved ones who have left us this past year and we are remembering Stew -
Rest in Peace Big Guy
Video by Ed Urich and Victor Sartison